I have been serving Ohio as a minister since 2006, providing distinctive wedding ceremonies and memorial services. I am licensed with the Universal Life Church, a full-spectrum universal / interfaith / secular ministry, which accommodates all belief systems.
I began my private practice of spiritual guidance and personal development/life coaching in 2001 as a result of public demand for my expertise in helping others to empower themselves through self-awareness, communication and spiritual principles, and it has been my full-time profession since 2006.
I have studied human behavior and spirituality since the mid 1990s and am a wellness advocate. As a former producer, writer and host of a body/mind/spirit television show, I had the privilege of interviewing hundreds of fascinating people including well-known authors Dr. Wayne Dyer and Dr. Bernie Siegel. I have also produced and hosted various wellness-related audio programs and podcasts and am a published author.
In addition to memorial services and wedding ceremonies, I am a dynamic inspirational/motivational speaker and am passionate about helping people lead confident, happy, healthy lives. I consider myself a deeply spiritual person, yet I am down-to-earth, positive and energetic.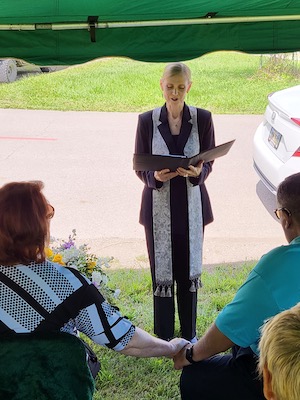 Contact me to discuss your needs for a memorial service. Visit my Contact page to view my Upcoming Availability Calendar.
Call or text: 614-806-2654; Email: [email protected]
---
For information about my wedding ceremony services, please visit RevCindy.com.